Wikia has various ways for you to change your background to a specific solid color or to a picture. Feel free to explore the method of your preference.
Theme Designer
Edit
The most simple method is to go to Wikia's built-in Theme Designer. Either you go directly to your wiki's page called Special:ThemeDesigner, or you go to the admin dashboard and access it there.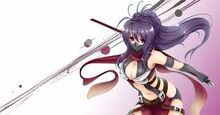 Entering the Theme Designer, you are most likely in the tab Theme. Go to the tab Customize, which is right below Theme. You will instantly see that it is divided into two parts: Background and Page. For this customization, you will only need the left part, Background.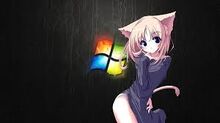 Under the header Background, you see that again, there are two options. Decide for yourself whether you want to put a solid color as background, or a background image.
Step 3 - color
Edit
WIP~
Step 3 - image
Edit
WIP~
Through the .css files of your wiki, you can also change your wiki background. This method can be used for instance to change the background when a different skin is used. However, this also requires some basic .css coding skills.
To make sure it will not conflict, you may want to take away any existing background. For this, you go to your wiki's Theme Designer (the page Special:ThemeDesigner). In the tab Customize, under Background, make sure that the background color is white (#ffffff) in the option color, and that you pick "Don't use a background" in graphic.
Go to the appropriate CSS page. There are three standard stylesheets in your wiki:

WIP~